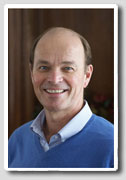 Dr. Paul Borthwick taught "Introduction to Youth Ministries" at the Grenada Institute for Theological Education.This course was exciting and a welcome need. One of the important thing about Dr.Paul is this, he is mentoring a young man to share and take over ministry. Like Paul and Timothy. This is a challenge to pastors in Grenada to be more open to sharing themselves and their ministry. After all there ought to be a succession plan, not to be implemented when you sick and or dead, but while you are alive and well.
Another thing about Paul, he uses Manny (Emmanuel Arango),his "son" in ministry to interpret the youth culture. This is a critical lesson. Too many ministers are clueless as to how to minister to youths. Matter of fact many are not even computer literate, much less for understanding youth culture. Let us step up. The youths are dying.How can they be our future if they are dying? Please Men and Women of God, let us do something DIFFERENT,but biblical.
The same power that God work in other persons lives from out of Grenada, can be worked into our lives, if we submit to Him and open our hearts and eyes as to what God is doing around us.
Visit him on facebook also.